Success is not collecting stuff for yourself - it is impacting others in a positive way;
your community, your country, and our world.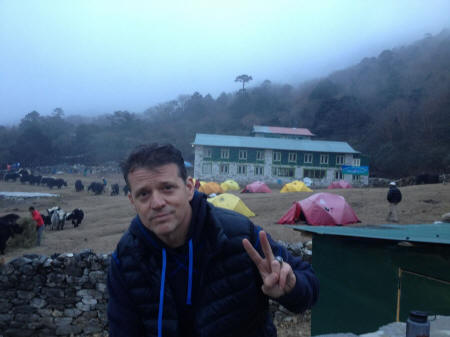 (The first picture is me in TingBoche on my way to Mt Everest Base Camp. The second is me on a ledge about 300 meters over the monestary there amd the last is Mt Everest -- I believe that life is better when exploring the world and your personal capabilities... Happy 2014 Everyone)
Welcome to my ever changing web site I have added new links
to my blogs, and travel photos.